2022: Year-in-Review
2022 was another busy year for us! Join us in celebrating many accomplishments as we face the ever growing challenges brought forth by climate change and disasters, the COVID-19 pandemic, and political disasters like the russian invasion in Ukraine.
We:
Grew our Community's understanding of disability disaster equity

Responded to hundreds of disabled people calling our Disability and Disaster Hotline

Supported Disability-led organizations in the U.S., Haiti and Ukraine

Reached 1,000 consecutive Daily COVID-19 Disability Rights and Disasters Calls

Continue to build lasting relationships with federal partners, academia, and throughout the community
2023 is off to a dangerous start for Disabled people with the extreme winter storms in the West coast, tornadoes, and now with the looming end of the COVID-19 Public Health Emergency. 
We strive to achieve Disability Justice throughout the disaster phases – thanks to your support, collaborations, and donations. We hope you enjoy our 2022 Year-in-Review.

Please click on the expandable menu below to learn more about the far-reaching work we did in 2022.
We helped Centers for Independent Living (CILs) strengthen their preparedness and community resilience through trainings, exercis

es, and technical assistance.

We helped CILs strengthen their public health emergency resiliency in 

Arkansas, Missouri, Montana, Idaho, Ohio, and Louisiana.

We helped emergency management agencies and governments to be inclusive of people with disabilities through trainings, technical assistance, and subject matter expertise.

We helped organizations and businesses ensure they are incorporating disability inclusive emergency management and public health practices in their work. 

Image of Justice Shorter, a Black woman, smiling wearing a dark blouse, sunglasses, with short hair in two-strand twists.

With the Great Lakes ADA Center, The Partnership brought Disability emergency management sharply into focus with a training module for the Kennedy Center, titled "Including People with Disabilities in Emergency Management." Community experts brought their perspectives to the discussion via video, including Justice Shorter, June Kailes, Vance Taylor, Amy Nicholas, Marcie Roth, and Melissa Marshall. Geared for arts centers, museums, theatres, and entertainment organizations open to the public, the topics centered around sheltering or evacuating during an emergency, and preparing to include People with Disability in this process every step of the way, from planning to recovery. 

We strengthened education on COVID-19, vaccine access, and health equity through:

We provided subject matter expertise in academics.

Brandeis University

Georgetown University

McMaster University 

San Diego State University

Tulane University Disaster Resilience Leadership Academy

University of Washington
Our core values of equitable access, inclusion, independence, and commitment to civil and human rights protections continually guide our work towards a future where community readiness is achieved and sustained for everyone.
This year we strengthened community-wide resilience by:
Providing ongoing education and leading advocacy for inclusive emergency management and public health policies, programs, services, and procedures.
Educating about the harms and ineffectiveness of registries for people with disabilities in disasters. 

California Disaster Coalition Meeting:

Emergency Registries: A Misleading, Harmful & Non-Inclusive Fix

Part 1 (9/8/22)

Part 2 (10/13/22)

Supporting disability-led organizations in their preparedness, response, and recovery work. 

Ongoing technical assistance and peer support before, during, and after disasters and emergencies. 

We assisted in the coordination of tens of pallets of donated sanitation supplies to CILs and Community-Based Organizations (CBO's) in Delaware, Florida, and Pennsylvania. 

On March 30th, we hosted a Congressional briefing to highlight the reintroduction of the REAADI for Disasters Act and the Disaster Relief Medicaid Act. See below for videos from our champion: Congressman Jim Langevin, who spoke about the urgency to get REAADI and DRMA "across the finish line;" and Ma

ría

Palacios, poet, author, spoken word performer, and workshop facilitator, who spoke on the importance of Disability Justice in disasters.
Learn more about REAADI and DRMA here
100 organizations support solar power for people with disabilities in Puerto Rico

Image of tweet of a satellite image of the island of Puerto Rico at night. Bright spots of light like stars line the coast and dot many locations. A bright cluster of lights illuminate the Metro Area along the northeast coastline.

For the first day of National Preparedness Month, on September 1st we conducted and facilitated a national table-top exercise where the scenario was multiple cities being impacted by Improvised Nuclear Devices (IND). People were prompted to check-in by replying to a text or email with the word "SAFE" if they were in a decontaminated area. We then debriefed and discussed on our Daily COVID-19 Disability Rights and Disasters Call where Mary Casey-Lockyer from the American Red Cross, talked us through different potential scenarios, how to prepare, and what to expect in a nuclear and radiological disaster.

Out of 61 people who received the exercise alert, 37 people checked-in and 24 did not, and 27 people joined us for the debrief and discussion. We had participation from across all 10 Regions.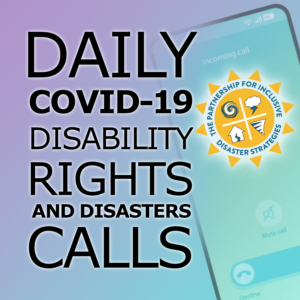 Daily COVID-19 Disability Rights and Disasters Calls reached 1,000 consecutive calls on Thanksgiving Day, and continues to build Disability Community resilience for infectious disease and concurrent disasters. 
What some daily call participants say in reflection of 2022:
"These calls help me as an emergency manager work with my local communities to build upon and strengthen our work in inclusive emergency management. It is an opportunity and very helpful to learn from everyone and how they're doing this work with limited resources, especially in rural communities."

"These calls have been a safe place to ask questions I wouldn't ask in other groups, and have helped me as an advocate to strengthen my confidence and build my connections in the field." 

"I'm thankful for the consistency of these calls and this group being available every day. Because of my engagement in these calls I was able to pitch an idea about emergency preparedness for city staff, which influenced further accessibility practices throughout the city's operations, where we now have an intranet site that includes a lot more resources than anything this jurisdiction had seen before. I've also been able to influence my local Community Emergency Response Team (CERT) trainings and our city's exercise practices to be more inclusive because of the advice from these calls. The willingness of the group to be open to questions and feedback, and the generous sharing of expertise has had ripples in my neighborhood – thank you so much for that."

"There is so much power in these calls and coming together every day to support each other, to discuss and navigate the hard problems, to tackle the systemic barriers, and celebrate the little victories together."
Weekly National Stakeholder Calls bring stakeholders across the country, throughout sectors and different levels of government - together every Tuesday to address systemic barriers and share resources and good practices for people with disability before, during, and after disasters and emergencies. 

Daily Call Spotlight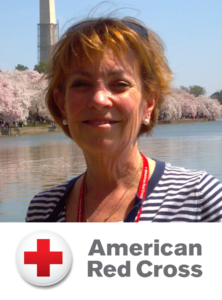 Mary Casey-Lockyer, from the American Red Cross National Headquarters has been integral since The Partnership's inception. Mary has been a pillar to our Daily COVID-19 Disability Rights and Disasters Calls providing insights to concurrent disaster operations and infectious disease data and information, as well as high-level expertise in disaster health services and operations. Mary helps us navigate complex questions and brainstorm better solutions for moving forward collaboratively. We're thankful for allies like Mary Casey-Lockyer, who work tirelessly to integrate Disability throughout all aspects of disaster preparedness, mitigation, response, and recovery. The community is thankful for you, each and every day, Mary!
In loving memory of Sheryl Grossman 
December 30, 1975 - March 28, 2022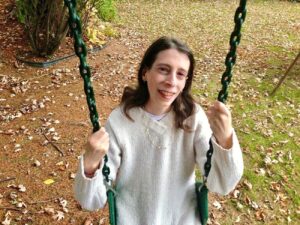 On March 28, 2022 Sheryl Grossman passed away. For those that did not have the opportunity to know Sheryl, she was a fierce and strong advocate for disability and human rights in the U.S. and worldwide. For all that had the good fortune to have known her, Sheryl's memory will be a blessing.
Sheryl was a regular active participant on our Daily COVID-19 Disability Rights and Disasters Calls, and we are deeply honored that Sheryl chose to join us and share with us as she frequently did. Many of us got to know her better on the calls and some of us only knew her through the calls, and she taught us all so much every time she joined. Through her local advocacy she would share resources and good practices, and we would brainstorm and navigate barriers together. Mostly, we will remember her for generously sharing about her disability, her history, and Orthodox Judaism. Her contributions were a gift we all cherish.
Sheryl leaves an unpatchable hole in our daily calls, and her legacy ripples in the fight for change for the disability community. We will continue to amplify the light Sheryl lit in all of us.
– The Partnership Daily Call Community
Ukraine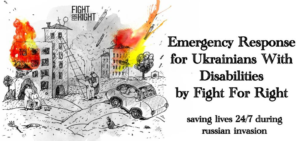 On February 26th, 2022 - two days after the russian invasion of Ukraine officially began, through our (now) Global Research and Response Lead, Anna Landre and Avery Horne, we immediately connected with Fight for Right, a disability-led, women-led nongovernmental organization in Ukraine. For the past 11 months, and until Ukraine's VICTORY, we have been supporting Fight for Right with operational coordination, resource acquisition, operational and logistical support, fundraising, advocacy, and peer support in their emergency response efforts. 
As an organization led by disabled people and with a mission on the human rights of our community, Fight for Right immediately pivoted their daily operations to a full-fledged emergency response operation for the Disability Community in Ukraine. 
They have been working nonstop for the past 11 months to help Ukrainians with Disability access resources, safety, and maintain their independence during the war. 
Fight for Right Key Outcomes: 
7595 persons with disabilities in urgent need of assistance have received it

1633 persons can fall asleep in a warm bed, not in the basement, without hearing explosions and shooting thanks to evacuations

35 persons from 9 different countries joined the Fight for Right team

€480,000 has been raised on GoFundMe to save people with disabilities, with most donations coming from the community
Highlights from our work together:

Fight for Right has helped 7595 people and is in process of helping more than 3138 people

Fight for Right has spread awareness, shared stories, and the realities that people with disabilities are living in during the russian invasion of Ukraine.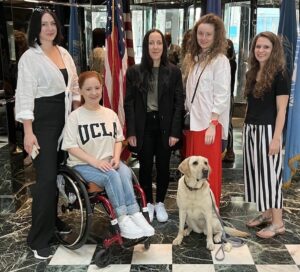 Fight for Right came to the U.S. in June for the United Nations Conference of State Parties on the Convention on the Rights of Persons with Disabilities. Big thank you to Senator Casey for helping get the Fight for Right team's visas expedited!
At the end of June, 75 organizations urged the U.S. government to protect the rights of people with disabilities and older people in Ukraine.
Disability Equipment Makes It To Ukraine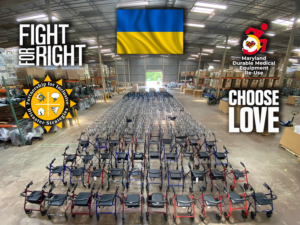 From April - October we worked to get over 1000 pieces of disability equipment that was donated by the Maryland Department of Aging Durable Medical Equipment (DME) Re-Use program from Maryland to Fight for Right's warehouse in Ukraine. 
Since October, Fight for Right has been distributing wheelchairs, walkers, crutches, commodes, and other disability equipment and supplies to people with disabilities in Ukraine who need replaced equipment and to newly disabled people in need.

Thank you Choose Love Foundation, Borealis Philanthropy, Google, Nippon Foundation, thousands of donors, and so many more for your support!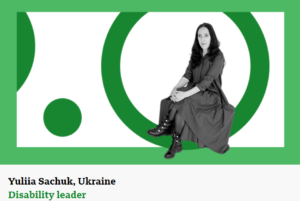 Our partner, colleague, and now family, Yuliia Sachuk, Head of Fight for Right was named in BBC's 100 Women in 2022!
We are honored to work alongside and amplify such fearless leaders like Yuliia and the Fight for Right team.
We will continue to support Fight for Right until and beyond Ukraine's VICTORY.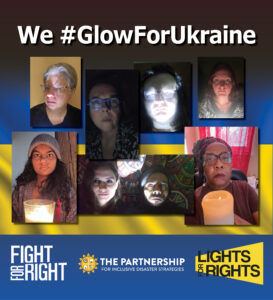 Haiti
The Association à I'Intégration des Personnes Handicapées (ASSIPHA) is a Haitian Disabled Persons Organization operating since the 2010 earthquake. Following the August 14, 2021 earthquake, with a generous donation from JPMorgan Chase & Co. ASSIPHA has
supported hundreds of survivors with Disability

replaced lost and damaged essentials

provided trainings on disaster preparedness and disability rights

increased disaster community resilience, and more!
As co-founders of the Global Alliance for Disaster Resource Acceleration (GADRA), we thank all donors and supporters for disrupting the traditional humanitarian response to focus on the survival of disabled people.

Volunteer Opportunities: 
Submit a blog

Be a Hotline Operator

Offer your subject matter expertise