Services We Offer
The Partnership for Inclusive Disaster Strategies ("The Partnership") offers a wide array of emergency, disaster, and resilience programs and services. We can help communities, organizations, corporations, and governments achieve and maintain equity and full inclusion for people with disabilities and people with access and functional needs before, during, and after disasters and emergencies.
We are the disability-led resource hub for all matters related to people with disabilities throughout all phases of disasters and emergencies.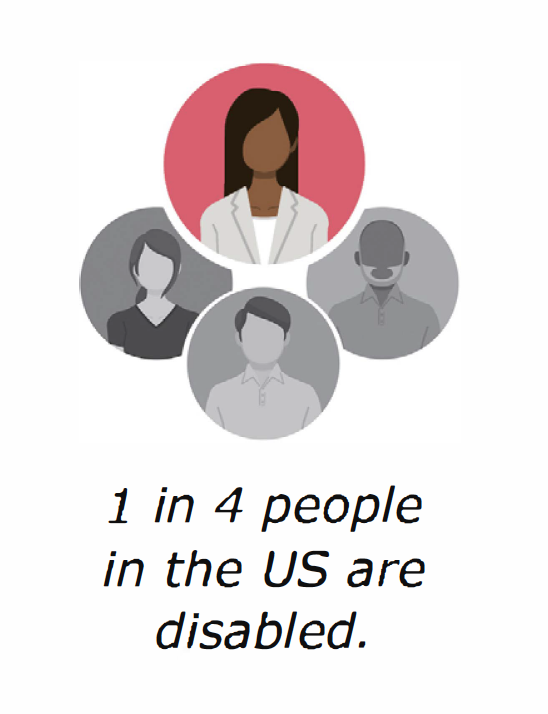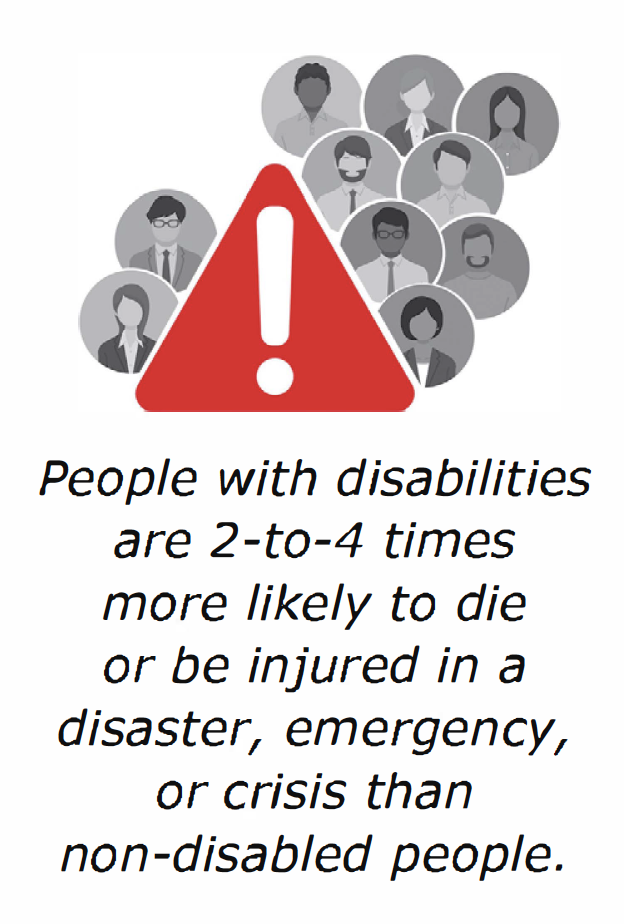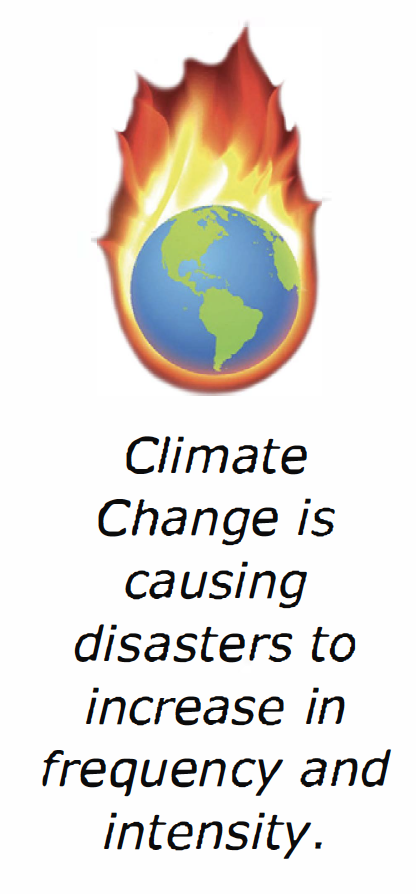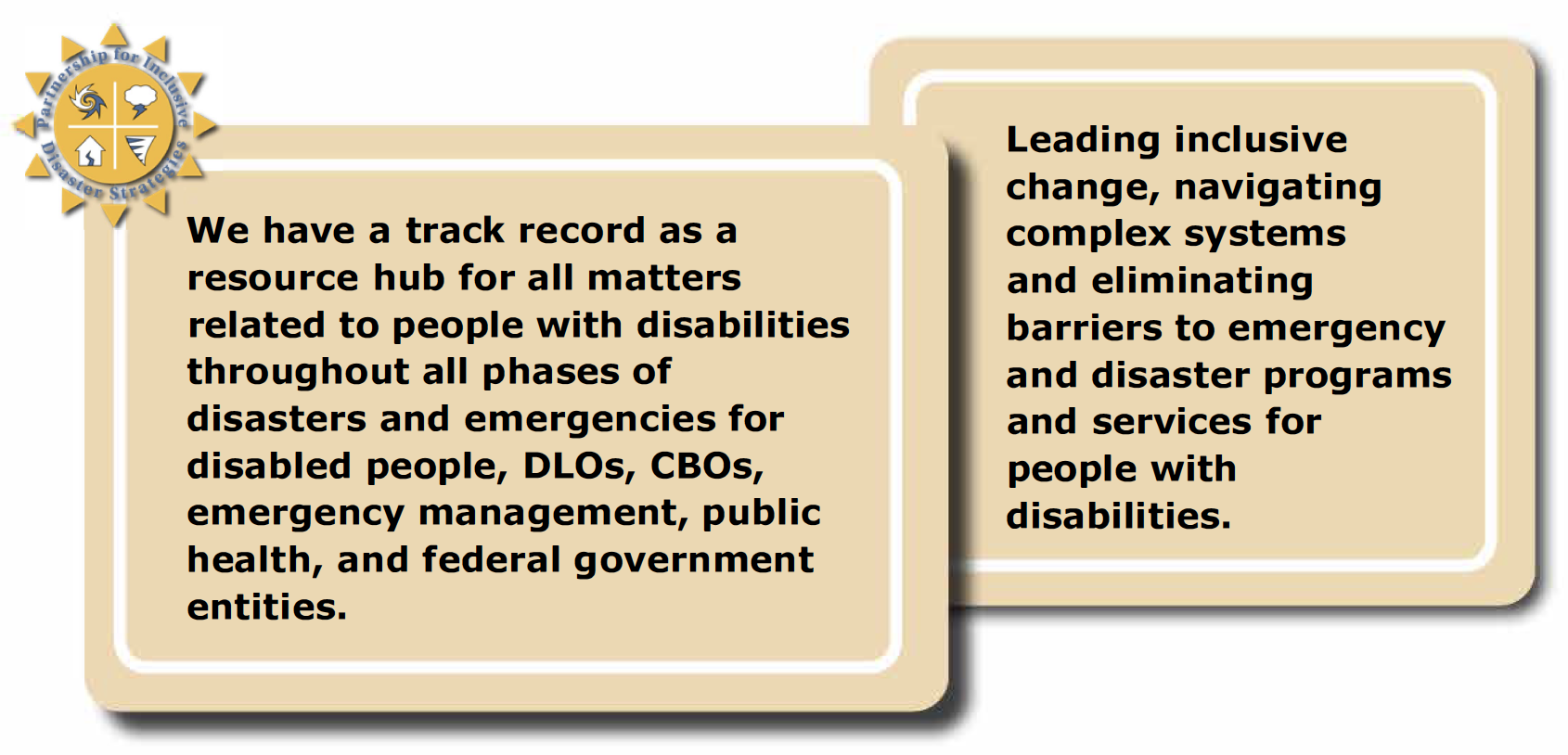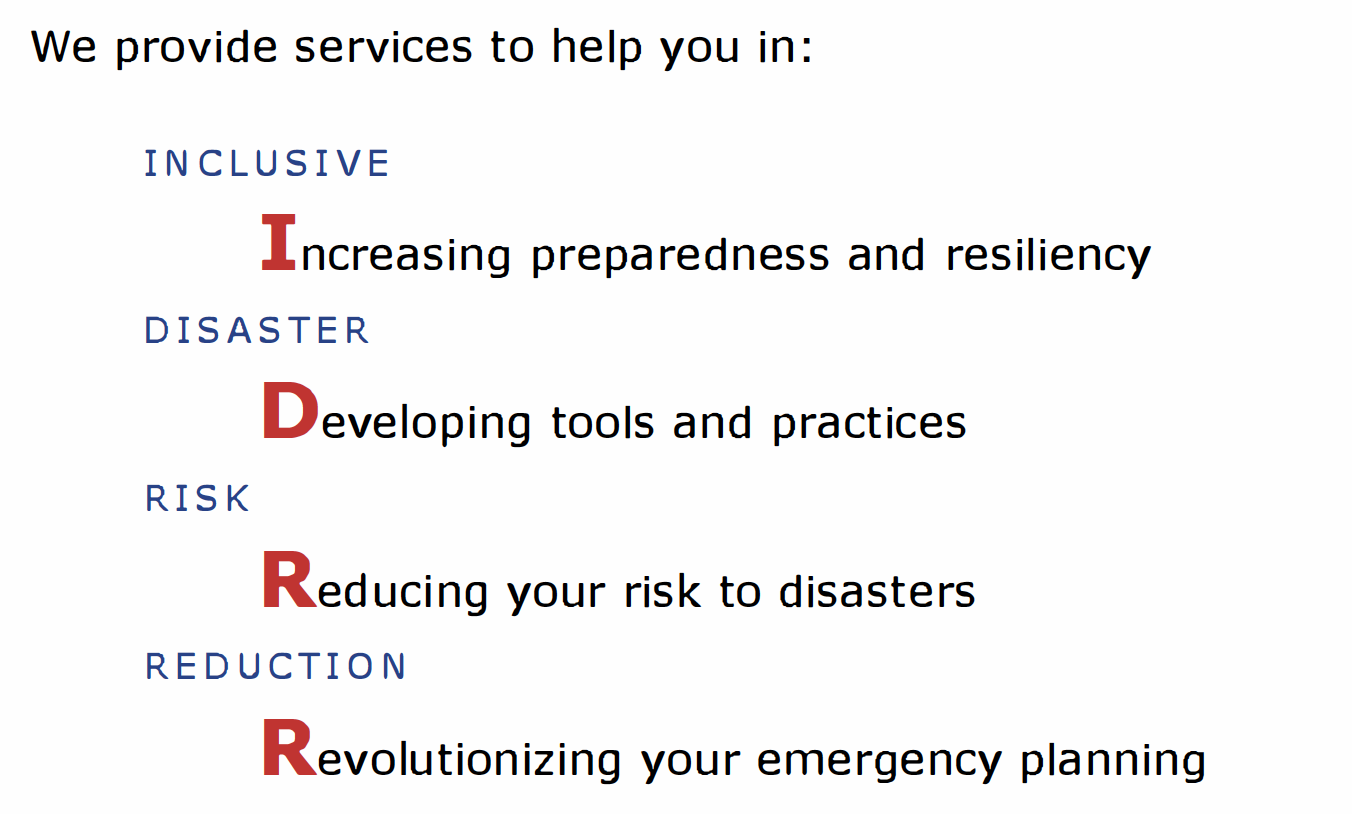 The Partnership is the only organization focused solely on the rights and needs of people with disabilities throughout disasters, emergencies, and crises. 
Our services include American Sign Language (ASL) interpretation and Communication Access Real-time Translation (CART) captions. We also offer Spanish or other language translation and live captions in the respective language. All deliverables are customized to meet your organization's needs related to disability-inclusive emergency management. Costs are scalable and flexible based on needs, budget, and capacity.
View a full list of our services here.
Contact us today to learn more about costs!