Events
Below are upcoming events and recordings of past events available to the public.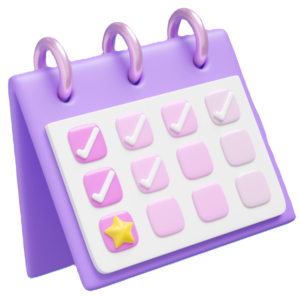 This list gets updated at least once a week on Tuesdays.
If you would like an event added to this list, please email info@disasterstrategies.org.
Upcoming Events
9/19 at 1pm ET - Administration for Strategic Preparedness & Response (ASPR): Joint Meeting of Advisory Committees on Seniors and Individuals with Disabilities and Disasters

9/19 at 2pm ET - National Association of County & City Health Officials (NACCHO) and World Institute on Disability (WID): National Preparedness Month - Disability and Access and Functional Needs Webinar Series

9/19 at 2:30pm ET - U.S. Department of Education: Briefing on Medicaid Renewal

9/19 at 5pm ET - FEMA Region 2 Preparedness Team and New Jersey Department of Education School Preparedness and Emergency Planning: Get Prepared with the Region 2 Preparedness Team

9/20 at 11am ET - FEMA Region 3: Coffee Break Webinar "Providing Clarity on the New Hazard Mitigation Planning Guidance"

9/20 at 12:30pm ET - FEMA Region 2 National Preparedness Division: Expanding Mitigation: Making the Connection to Older Adults

Every Wednesday at 2pm ET - National Low Income Housing Coalition (NLIHC): Disaster Housing Recovery Coalition 

Next Meeting: September 20th 

9/20 at 7pm ET - United States Society for Augmentative and Alternative Communication (USSAAC): The 411 on Training 911 First Responders

9/21 at 3pm ET - Disability Vaccine Access Opportunities Center (DVAO): September training: Emergency Preparedness and Response for People with Disabilities

9/21 at 4pm ET - Department of Homeland Security (DHS) Office of Civil Rights and Civil Liberties (CRCL): Listening Session to Commemorate the 50th Anniversary of the Rehabilitation Act and the 10th Anniversary of the DHS Disability Access Directive

Last Mondays of the month at 2pm ET - Colorado Emergency Management: National State Level Access & Functional Needs Meeting

Next meeting: September 26th

9/27 at 1pm ET - FEMA Region 2 National Preparedness Division and the Federal Trade Commission (FTC): Scams Targeting Older Adults Before, During and After Disasters

9/27 & 9/28 - Administration for Community Living (ACL): Rehab Act 50th Anniversary Webinar Series 

Info here

9/27 at 3:30pm ET - Part 1 "Origins, Evolution, & Current Day"

9/28 at 4pm ET - Part 2 "Our Future — Youth and Young Adult Engagement and Involvement in Disability Advocacy"

10/4 at 2:20pm ET - FEMA and the Federal Communications Commission (FCC): Nationwide Test of the Emergency Alert System (EAS) and Wireless Emergency Alerts (WEA)

Bi-Monthly - Arizona SILC: Partners in Preparedness Webinar

10/4 at 4pm ET Topic: Disaster Registries

2nd Thursdays of the month at 1:30pm ET - California Disaster Coalition Meeting: Topic Sessions

10/12 Topic: The Future of Alerts and Warnings in California

10/12 - 10/14 - Association of Programs for Rural Independent Living (APRIL): Annual Conference "The Magic of IL"

[Save the Date] 11/1 - 11/2 at 12pm - 5pm ET - FEMA Office of Equal Rights: Civil Rights Summit 4.0

2nd Mondays of the month at 3pm ET - Association of Programs for Rural Independent Living (APRIL): Emergency Preparedness and Response Committee

Next meeting: November 13th [

No October Mtg

]

1st Wednesdays of the month at 1pm ET - Washington Coalition on Inclusive Emergency Planning (CIEP) Stakeholder Calls

Schedule a 1-hour group strategy session to help WID build towards 2033.
Past Events