Why We Need to Add REAADI as a Title to PAHPA: What Advocates Need to Know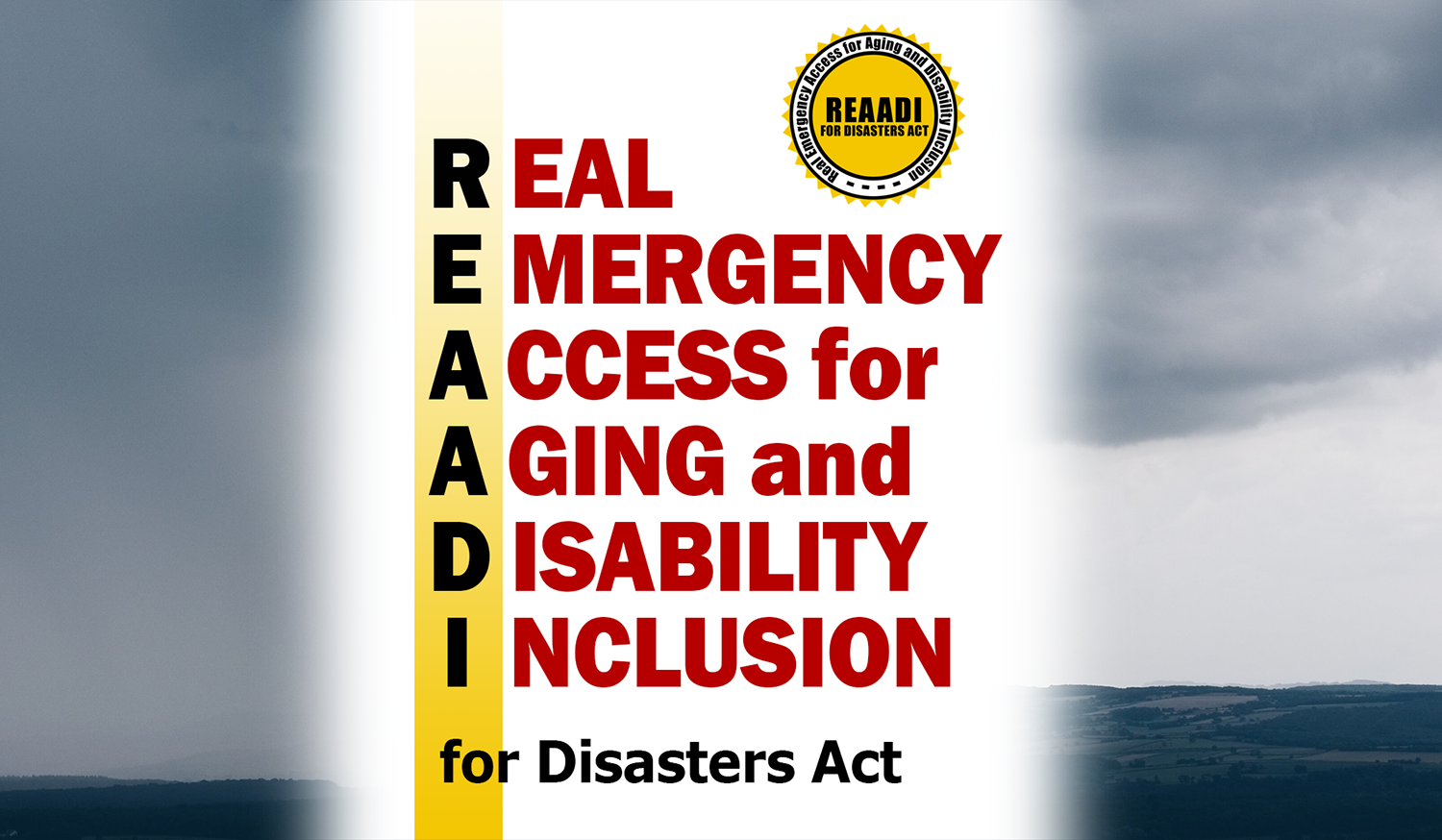 What is REAADI?
The Real Emergency Access for Aging and Disability Inclusion (REAADI) for Disasters Act provides solutions for persons with disabilities and older adults during the ever-increasing number of disasters in the United States. The REAADI Act will support persons in maintaining their health, safety, and independence before, during, and after disasters.
What is PAHPA? 
The goal of the Pandemic and All Hazards Preparedness Act (PAHPA) is "to improve the Nation's public health and medical preparedness and response capabilities for emergencies, whether deliberate, accidental, or natural…" PAHPA requires reauthorization to remain in effect. "Reauthorizing PAHPA is an opportunity to improve our nation's preparedness and response capabilities and capacities, as well as to ensure that the nation's preparedness programs are properly funded, sustained and improved." Note that the enabling legislation was passed in 2013 and that the word "pandemic" in its name did not refer to COVID-19, which did not yet exist.
Why does REAADI need to be incorporated as a title into PAPHA? 
REAADI has goals that are in alignment with PAPHA's goals. Given the challenge of passing new legislation in Congress, making REAADI a title of PAPHA is a win-win solution. This way, PAPHA will have the capacity to bring disability-led solutions to the table and to support disability subject matter experts in implementing them across the nation.
How can advocates help?
Continue to to contact members of the Senate HELP Committee and ask them to sign on to REAADI, if they have not yet and also ask them to support including REAADI as a title into PAHPA reauthorization.
Contact the HELP Committee members https://www.help.senate.gov/.
You can use this tool to easily reach out to your Congresspeople.