Surviving Hurricanes – The Disabled Experience: It's Always a Harrowing Journey
How a quadriplegic man from New Orleans survived Hurricane Ida and what he's doing to prepare for the 2022 hurricane season.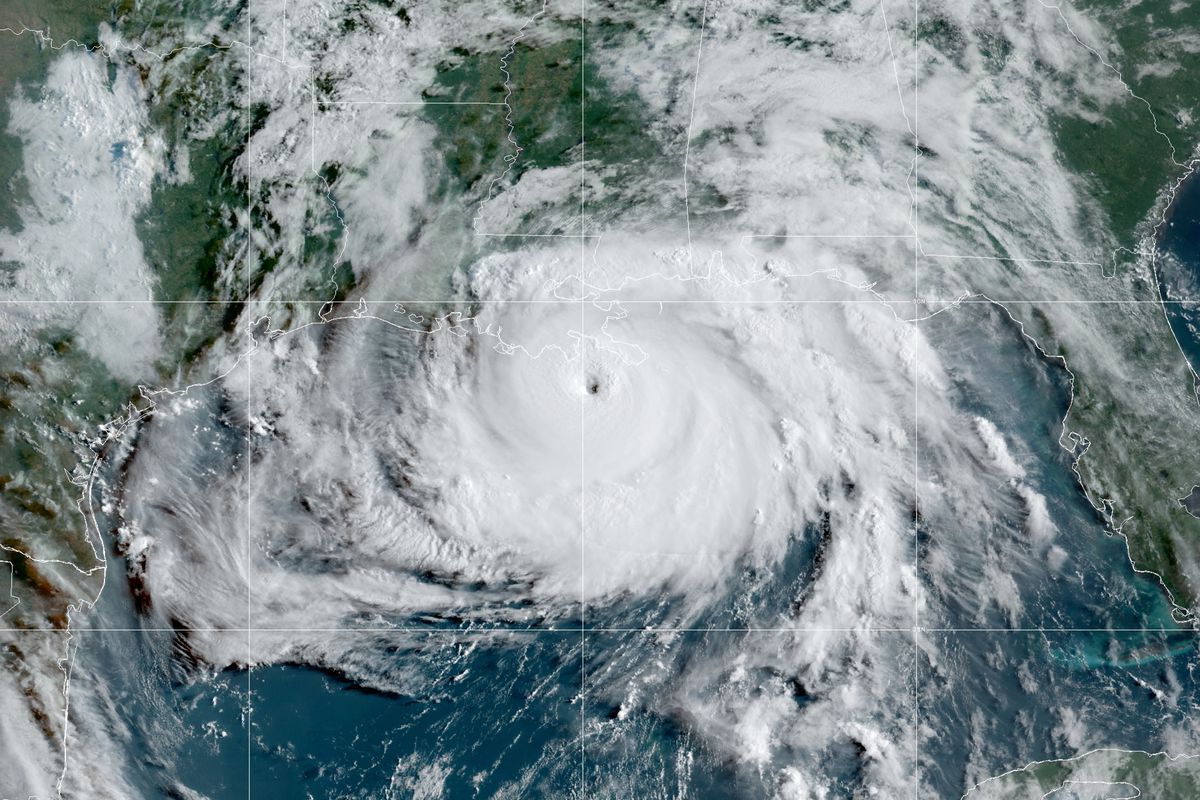 Hurricane Ida could not have picked a worse time to hit the city of New Orleans.
"I remember the date I was finally able to evacuate: August 28, 2021," says Jason, 47, a lifelong resident of the city, and a quadriplegic for the last 30 years. "The rain was already coming down. I had an accessible van that was in the shop, so my usual way to get out of town was not available." He went to his "plan B" which was to go to check with Bob, a guy who owns a vehicle rental business, and had always come through for him in the past with an accessible rental.
This time, however, Bob's entire fleet had been taken over – by FEMA – in anticipation of the storm. 
Jason and his mother began to make plans to shelter-in-place, but Jason knew this was not a viable long-term option. They began a series of urgent calls, and were ultimately connected with The Partnership for Inclusive Disaster Strategies' Disability & Disaster Hotline.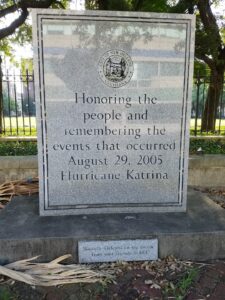 From there, The Partnership was able to connect him with the Red Cross and a local medical transportation company, which, working against the clock, got him inland to an accessible hotel. "An important point about me being able to stay in the hotel was the air conditioning," he says. "The temperatures get very high in New Orleans in the summer, and my house lost power during the time we evacuated, and the temperature inside got to 117 degrees. I'm a quad without the ability to thermoregulate. There's no way I could have stayed." The hotel provided adequate comfort during their stay, and Jason appreciated the staff and the accommodations. He even remembers there was a park across the street from the hotel, with a memorial to the people and events of Hurricane Katrina, which had struck land 16 years – to the day – before Ida.
Ironically, after 3 days of refuge in the hotel, Jason received the bad news he was going to have to evacuate once again; this time because FEMA was taking over the hotel as a staging location for their personnel! There was nothing he could say or do that could convince them to let him stay. "Brian, the hotel manager, gets a lot of credit for trying," said Jason. After some shuffling of things around, and a few more calls, they were able to stay on for a few more days until the power came on in their neighborhood, and they were able to return home, with air conditioning. "We had a little roof damage, but we had power. And once again, medical transportation was arranged for me by others. The mayor, RTA and others aided in helping us to return to our home via a paratransit bus."
Jason, his mom, his siblings and extended family, are now survivors of both Hurricanes Katrina and Ida, and Jason says the events "reshaped" his family. Jason feels that the time will come when he, and all the residents along the coast may become climate refugees, with the ever-encroaching effects of global warming. He felt that way especially after Ida. Jason recognizes that he will have to choose carefully where he relocates, if it comes to that. "Because of my disability, I'll have to choose a city with decent accessible public transportation and paratransit, not too big, but also with a decent hospital," he says. Just like New Orleans; but not so susceptible to hurricanes.
In the interim, though, he has sharpened his "Top 5" list of ways to prepare for the next hurricane, and to survive. He hopes these suggestions will help other individuals with disabilities to be proactive in the event of an emergency or disaster.
Jason's Top 5 Preparedness Tips 
#1 Prepare Your Bug-Out Bag
Now is the time, before the next disaster, to prepare your "GO" bag, or as Jason calls it, his "Bug-Out Bag." The items you'll gather for this bag will be very personal to you, but think basics, like insurance papers, deed, birth certificate (all in a zip-lock bag to keep them dry); flashlight and extra batteries, medical supplies, gloves, and personal care items, toiletries, meds and emergency meds; wheelchair charger, solar powered phone charger.
#2 Plan to Evacuate
Brainstorm multiple evacuation plans that work for you; do not simply plan to shelter-in-place. Plan to evacuate, if at all possible. Get out quickly; in a few hours the storm can suddenly be upon you. Even if your house is not blown away, and even if it escapes flooding, the chance is very real that you will lose power and the temperatures may become unmanageable.
#3 Plan for Accessible Transportation
Plan to have an accessible vehicle available with which to "hit the road." For Jason, this means he is saving, keeping his current van in working order, and also looking for a new vehicle. Transportation that works for you is key. If affording your own vehicle is not possible, connect with your local center for independent living and your local Red Cross to connect with resources they may have. Talk to friends and your support network. Check public transportation routes ahead of time.
#4 Know Your Disaster Risks
Know your particular risks and geography. Are you near a canal or other body of water, and likely to experience flooding? Are you near enough to the coast to be hit with storm surge? What is the fastest route out, and what are the alternate routes?
#5 Assess Your Resources
Assess your resources. Try to set aside money so that you have enough for a one-week stay in a safe location. But resources are not only money; assess your support and family networks for safe alternative locations to go to if there is a need to evacuate.
Jason's Top 5 is his practical plan; but he also dares to dream of other possibilities. "When I become a billionaire," he says, "I'm going to build a 'Bug-Out' location, away from the coast, for my entire family. And better yet, I will also build a raised shelter for people with disabilities, with all the supplies anyone needs, alternating pressure mattresses, power packs, batteries, etc., all safe, accessible, and comfortable. How many rooms do you think we'd need; 1000?" 
He laughs, but there is a note of common sense to Jason's dream. Working with people with disabilities in disaster planning, and then during and after disasters, would eliminate the need for "special" facilities like the one he dreams of. If all shelters and evacuation plans were inclusive for all, we could all be prepared, and we could all plan to survive.