Remembering Benny: Hurricane Katrina 16th Anniversary as Hurricane Ida approaches Louisiana
Sixteen years ago, as Hurricane Katrina was approaching Louisiana, Marcie Roth, now a current Board member for The Partnership, got a call from long-time disability rights leader, Susan Daniels. Susan was seeking guidance for her sister-in-law, Benilda Caixeta, "Benny", in New Orleans. Benny, a wheelchair user due to quadriplegia had been unsuccessfully trying to evacuate to the Superdome for three days before Katrina made landfall and needed help.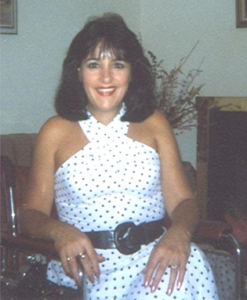 Benny attempted to evacuate using paratransit for several days, and each time her rides never showed up. Finally, the night before Katrina made landfall, in desperation, Benny called 911 and told them she had chest pains. Still, no one came.
Back in Washington, D.C., Marcie was sure she knew the "right" people who would help! But, after many calls to the "right" people, it was clear no one was coming to evacuate Benny. So, Marcie and others stayed on the phone with Benny most of the day, assuring her that they were doing all they could to get evacuation assistance to her. 
Benny relied on the same paratransit system that people with disabilities can't always rely on in good weather. Marcie was on the phone with Benny when she told her in a panicked voice, "the water is rushing in," and then the phone went dead. 
Five days later Benny was found in her apartment, dead and floating next to her wheelchair. Benny, along with many others, should never have to drown.
More about Benny's story in Rooted in Rights: The Right to Be Rescued
Four Administrations and 16 years later to the day, as Hurricane Ida makes landfall in Louisiana as a Category 4 Hurricane, we are getting Hotline calls from disabled people in Louisiana who still have no options or resources to evacuate, forcing them to shelter-in-place and brace for impact.