REAADI & DRMA Congressional Briefing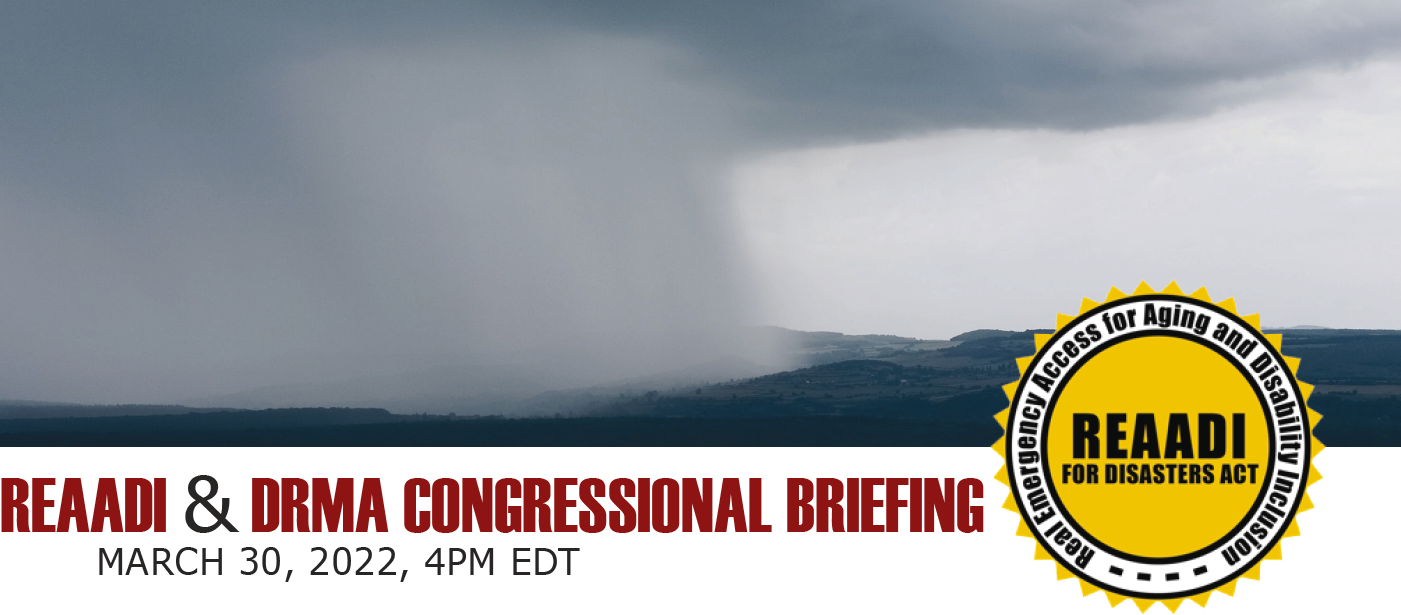 Register by clicking here or below. 
ASL (American Sign Language) Interpretation and CART (Communication Access Real-time Translation) will be provided.



We will also be joined by representatives from the offices of Congressman Jimmy Panetta (D-CA), and Senator Bob Casey (D-PA).
Moderated by Shaylin Sluzalis and Germán Parodi of The Partnership for Inclusive Disaster Strategies.

REAADI for Disasters Act
(Real Emergency Access for Aging and Disability Inclusion)
A vital piece of legislation that upholds the rights, freedoms, and safety of older and Disabled Americans, before, during and after disasters and public health emergencies.
             and 
DRMA (Disaster Relief Medicaid Act)
A transformative piece of legislation that allows Medicaid (including CHIP) services to follow the person in disasters.