Hurricane Ian: Support Disabled Disaster Survivors
Hurricane Ian:
Disabled Disaster Survivors Need Your Support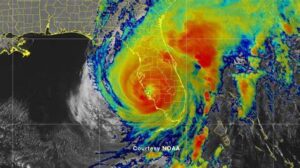 On Wednesday, September 28th, 2022, Hurricane Ian impacted the Gulf Coast of Florida as a catastrophic Category 4, just 2 miles short of a Category 5 hurricane.
Ian made landfall about 90 miles south of Tampa near Cayo Costa, an Island off the coast of Ft. Myers.
Ian wreaked havoc across much of Florida. Storm surges reportedly reached as high as 18 feet as buildings were flattened, and houses washed away. Hundreds are feared dead.
Approximately, 1.2 million people with disabilities in Florida have been impacted by Hurricane Ian.
More than 10,000 people are in shelters across Florida and over 2 million people are without power - with the understanding these numbers may not give the true reality of the situation on the ground.
Hurricane Ian has now made landfall this Friday afternoon impacting south of Georgetown, South Carolina as a Category 1 hurricane.
The Pawleys Island Police Department says "The flooding has been catastrophic."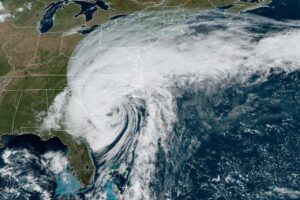 The Partnership is active and supporting disability-led response in Florida and across the Carolinas.
In collaboration with the Florida Statewide Independent Living Council (SILC), the Florida Center for Independent Living (CIL) Network, Able SC, Walton Options, and the CIL Network in the Carolinas.
We also continue supporting Puertorican disabled and older survivors collaborating with MAVI, to support ongoing work following Hurricane Fiona on September 20.
Your donations will support disability-led and focused response.
Your donations will help in:
Search and Rescue coordination

Acquisition and distribution of essential aid and disability-related aid

Peer support

Accessible disaster services

Partner logistical coordination
Any amount you can donate will go a long way.
By your gracious donations over the years, together we fill the gaps in the traditional response and increase disability inclusivity throughout humanitarian aid.
Thank you for your support!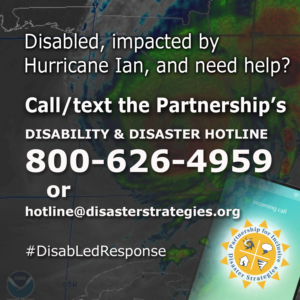 The Disability & Disaster Hotline connects disabled disaster survivors and their loved ones with information, resources, and assistance throughout disasters and emergencies.
Call / Text: 800-626-4959
Email: Hotline@disasterstrategies.org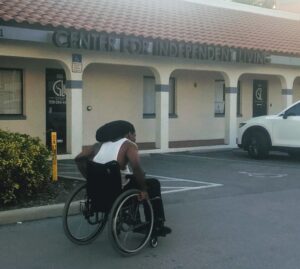 The Partnership for Inclusive Disaster Strategies has been supporting disability focused emergency management in Region 4 since 2017. 
More About Us
The Partnership is the Nation's Disability and Disaster Resource Hub – led by Disabled people for Disabled people throughout disasters in the U.S. and across the world.
We fill the gaps in the traditional humanitarian response for people with disabilities throughout disasters and crises.
We are the only disability-led organization with a focused mission of equity for people with disabilities and people with access and functional needs throughout all planning, programs, services and procedures before, during and after disasters and emergencies.