Disabled Disaster Relief for the Maui Fires
By now, most of us are aware of the devastating wildfires which broke out in Hawai'i on Tuesday, August 8, 2023. On Wednesday, the fires on Maui were intensified by the convergence of low humidity and strong winds from Hurricane Dora, a Category 4 storm located far to the south. Maui, being generally dry with less rain, was detrimentally affected. 
Hawai'i's Governor Josh Green reported on Saturday that the death toll has risen to 93, with at least 1,000 residents still unaccounted for. Officials anticipate the death toll will continue to rise in the coming days.
Heartbreaking images from Lāhainā, the previous capital of the Hawaiian Kingdom and a coastal Maui town of about 13,000, bear witness to the total devastation there. The Pacific Disaster Center reports more than 2,200 structures - mostly residential - were damaged, and 2,170 acres destroyed. Many of the residents who were able to, were believed to have run into the ocean to escape the heat and flames. First responders were able to rescue 17 people from the water before 65 mile per hour wind gusts grounded their helicopters. According to a New York Times article, survivors described fleeing for their lives from a fast-moving "total inferno."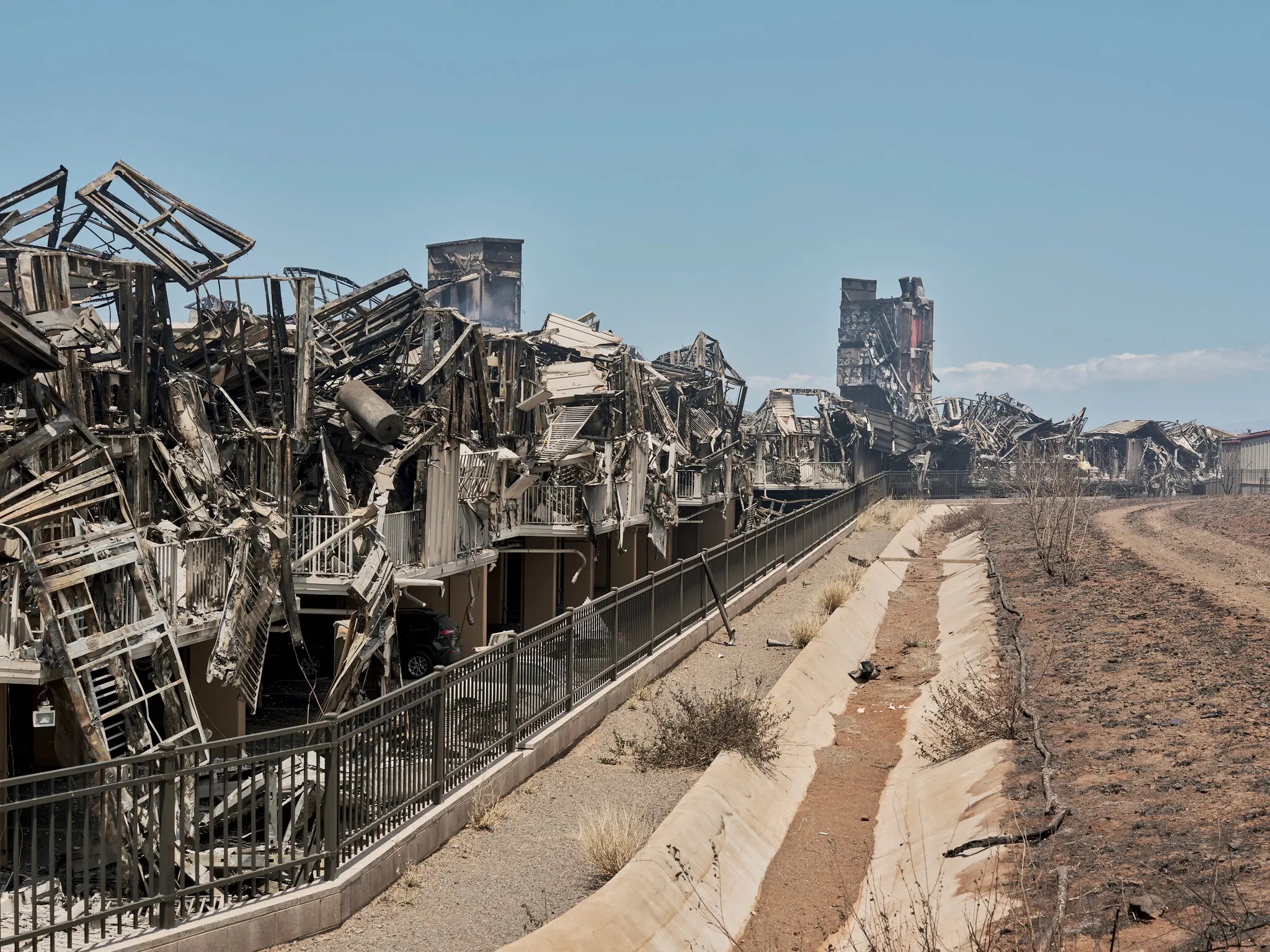 The Partnership for Inclusive Disaster Strategies (The Partnership) is collaborating with Aloha Independent Living Hawai'i and other disability community partners who are still trying to reach disabled survivors. However, in most areas, there is limited phone connectivity, the power is out, and people are scattered in different areas. Survivors need replacement assistive devices, including wheelchairs, walkers, hospital beds, canes, glasses, and hearing aids.
The Partnership is focused on meeting these and other needs of our disabled community impacted by these and other hazardous events, especially as they happen more frequently.
We need your help to continue our work!
We are coordinating with our networks to support a variety of needs, including:
Reconnecting people with loved ones they've been unable to contact;

Coordinating transportation to shelters;

Following individuals in shelters to ensure they remain independent;

Advocating to prevent discrimination and institutionalization;

Diverting people from institutions to hotels with essential services;

Prioritizing and promoting disaster services for people with disabilities;

Coordinating delivery of water, food, durable medical equipment, consumable medical supplies, and other essentials to people unable to access standard points of distribution;

Educating emergency management to deliver equitable programs and services; and

Ensuring effective communication by government and NGOs to ensure people with disabilities and others with access and functional needs understand and can act upon information in the same way as the general public.