We've Partnered with the CDC's Emergency Partners Information Connection (EPIC)
The CDC's Emergency Partners Information Connection (EPIC) works with a variety of national and international partner organizations including community- and faith-based organizations, professional associations, non-governmental organizations, and government agencies. On June 3rd, our partnership was official!
EPIC offers webinars and newsletters with updates about public health emergencies and how to respond to them, and disseminates a wealth of helpful information for our community. To date, we have been able to share info on the following via social media (click on a photo to jump to the section):
1. COVID-19 Resources for People with Disabilities 
EPIC compiled some resources below on COVID-19 vaccine boosters, COVID-19 information for people with disabilities, and general disaster preparedness information for people with disabilities. 
This page features an interactive booster tool, which can help people determine whether they should receive a booster right now.
The first section on the page below provides information on why someone should get a COVID-19 booster. 
This is the landing page for information about COVID-19 for people with various types of disabilities.
Although the contents of the page below are directed at children and families, this information may be beneficial for any person who uses personal assistance services.
More COVID-19 resources for people with disabilities:
Below is the landing page for general emergency preparedness information for people with disabilities. This page contains tools and resources for people with disabilities and their personal service providers and public health data which monitors the needs of people with disabilities by state.
And finally, the resources on the page below were developed by CDC-funded State Disability and Health Programs.
2. COVID-19 Vaccines for Young Children 
CDC updated the COVID-19 vaccine guidance for children between the ages of 6 months and 5 years old. Now, both the Pfizer-BioNTech and Moderna COVID-19 vaccines are available to all people aged 6 months and older.
The following resources from CDC were updated to reflect this new guidance and provide more information.
This first resource above provides information on how many vaccine doses are required for children and teens. Children get a smaller dose of COVID-19 vaccine than teens and adults that is the right amount for their age group.
The resource below provides information to help children and teens with disabilities get vaccinated against COVID-19.
This resource provides information on the benefits of getting a COVID-19 vaccine for your child or teen.
The resource below provides information on the continuous efforts to monitor the safety of COVID-19 vaccines.
To find COVID-19 vaccine locations for children, parents, and personal assistance providers can search vaccines.gov, text their zip code to 438829, or call 1-800-232-0233.
Additionally, the Disability Information and Access Line (DIAL) is available to help people with disabilities get vaccinated and access COVID-19 tests.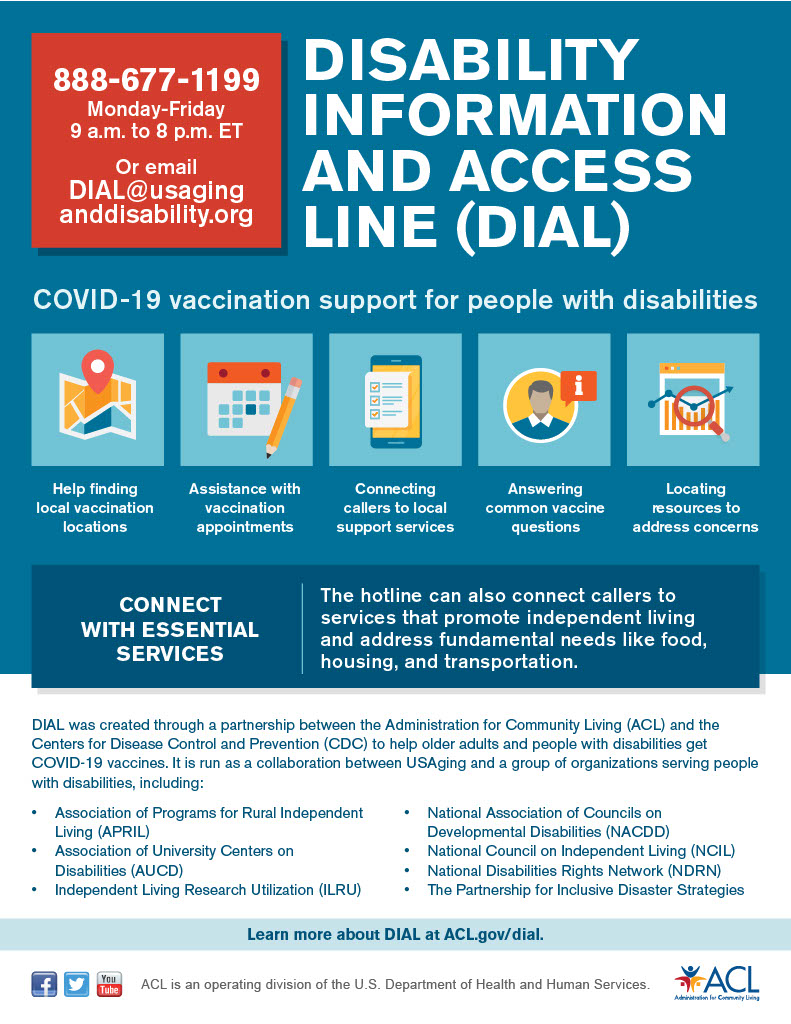 Call 888-677-1199 Monday-Friday from 9 a.m. to 8 p.m. (Eastern)
or email DIAL@usaginganddisability.org
Deaf and hard-of-hearing callers using relay services can dial 888-677-1199. (People who use TTY relay can first dial 7-1-1, and then relay the 888-677-1199 number.)
COVID-19 vaccines have undergone the most intensive safety monitoring in U.S. history. Parents and personal assistance providers are encouraged to register their children for v-safe to share how their child is feeling after vaccination. Participating in v-safe helps us monitor the safety of COVID-19 vaccines for everyone.
3. Stay Cool, Stay Hydrated, and Stay Informed
Many areas of the country, particularly the Southeast and Midwest, are experiencing extreme heat events. The following CDC resources can help communities, with the theme: "Stay Cool, Stay Hydrated, and Stay Informed."  
CDC EPIC has prepared some great infographics, which can be displayed in public areas or posted on social media to educate the communities you serve about recognizing, preventing, and treating heat-related illnesses.
While anyone can be affected by extreme heat, some communities are disproportionately affected. This resource from CDC provides information on how groups at higher risk of heat-related illness can stay safe during extreme heat events.    

OTHER HELPFUL RESOURCES:
Check out the heat index where you live, with this real time map:
US National Heat Index Weather Map: https://www.weathercentral.com/weather/us/maps/heat-index
National Oceanic and Atmospheric Administration (NOAA/NWS) Storm Prediction Center: https://www.spc.noaa.gov/
4. Monkeypox Update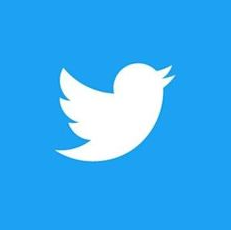 On June 28th, 2022, CDC activated its Emergency Operations Center (EOC), which allows the agency to further increase support for the response to meet the monkeypox outbreak's evolving challenges.
Currently, CDC is tracking multiple cases of monkeypox that have been reported in several countries that don't normally report monkeypox, including the United States. Infections with the strain of monkeypox virus identified in this outbreak are rarely fatal.  However, people with weakened immune systems, children under 8 years of age, people with a history of eczema, and people who are pregnant or breastfeeding may be more likely to get seriously ill from monkeypox. 
The link below leads to the main monkeypox page on CDC's website. This page includes links to many important resources related to monkeypox, including prevention, signs and symptoms, and resources. 
The page below provides information on how partners can help with messaging to specific communities and channels to increase awareness of monkeypox, while reducing the chances of stigmatizing those who may have contact with the virus.
The next page provides information on preventing monkeypox spread in congregate settings, including correctional and detention facilities, homeless shelters, group homes, dormitories at institutes of higher education, seasonal worker housing, residential substance use treatment facilities, and other similar settings.
Still have questions? Check out the page below, which provides several frequently asked questions and answers about monkeypox.
Additional information, 2022 U.S. Map & Case Count: https://www.cdc.gov/poxvirus/monkeypox/response/2022/us-map.html 
2022 Monkeypox Outbreak Global Map: https://www.cdc.gov/poxvirus/monkeypox/response/2022/world-map.html 
Thank you! Please let us know at directors@disasterstrategies.org if you have any questions, feedback, or need further resources.