Valerie Novack – Bio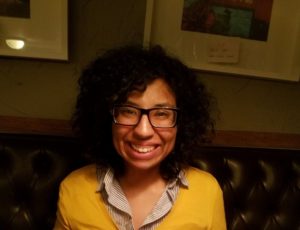 Valerie Novack is a disability rights advocate and disability policy researcher, focusing on federal, state, and local issues related to housing, transportation, public access, and emergency management. She has partnered with grassroots and legislative partners on bills, trainings, services, and conferences on topics important to access and inclusion of the disability community. Novack has been a part of the Partnership for Inclusive Disaster Strategies since 2017, as a hotline volunteer, researcher. and 2019 Portlight Policy Fellowship recipient. Novack graduated from the University of Toledo with a bachelor's degree in disability studies and geography and urban planning. She earned her master's degree in disaster preparedness and emergency management from Arkansas State University.
Valerie enjoys traveling with her husband, Chase, and watching sci-fi with her dog, Mac.