Ukraine Crisis
Support to Ukrainians with Disabilities during Russian Invasion 

Since Saturday, February 26th, two days after the Russian invasion began, we at The Partnership with the World Institute on Disabilities (WID) and ONG Iclusiva and through our Global Alliance for Disaster Resource Acceleration (GADRA) have been supporting a local Ukrainian disability-led organization that is doing the on the ground life-saving work, called Fight for Right.
Fight for Right is working tirelessly 24/7 to help fellow Disabled people in Ukraine evacuate to safety, access transport, receive resources, information, and accommodations post-evacuations. 
As of the 31st of August 2023, Fight for Right has a caseload of 25k+ Ukrainians with disabilities and their loved ones who have contacted them seeking safety and resources. Fight for Right has successfully assisted 19,029 Ukrainians with disabilities and their loved ones while sheltering-in-place and with coordination of evacuations.
Find out more about Fight for Right here:

How you can support Fight for Right
This is a one-time donation that appears on your wireless phone bill.

No standard text messaging fees are incurred by mobile users to initiate and complete a text message donation.

No portion of any amount donated is held by participating wireless providers. Donations are passed through at 100% back to the beneficiary charity.

All mobile users can obtain a tax receipt for their donations made via text message by visiting: https://mobilegiving.org/tax-receipt/

Mobile users can donate multiple times.
Fight For Right has been on their own, with very little assistance from formal humanitarian systems. They have asked for support from GADRA and together we are working around the clock organizing volunteers, managing non-stop calls for assistance and solving the complex shelter-in-place and evacuation needs of thousands of Ukrainians with disabilities who are trapped, cut off from basic needs such as food, water and medication and in fear for their lives. So many more are still trapped. We are all fighting for every life!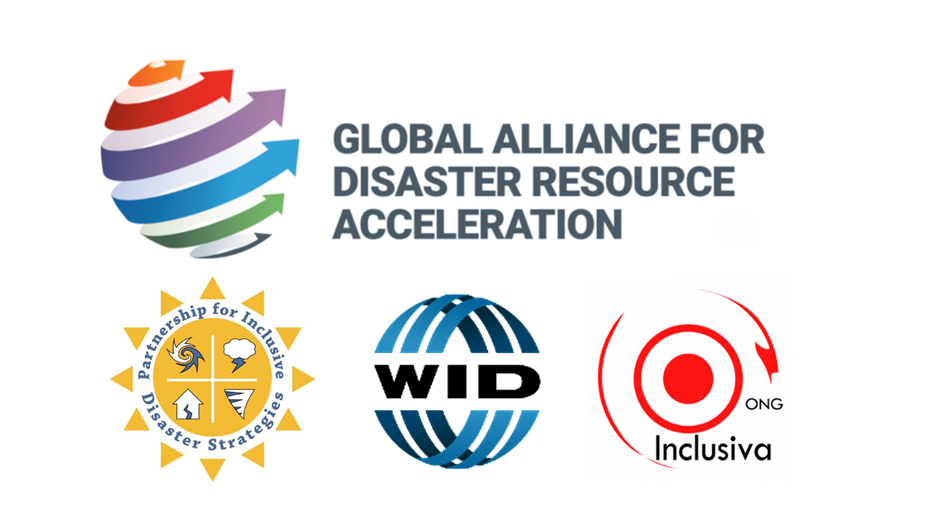 The Global Alliance for Disaster Resource Acceleration (GADRA), works to galvanize an international coalition of disability-led organizations, corporate, foundation, and humanitarian partners led by the World Institute on Disability (WID), The Partnership for Inclusive Disaster Strategies, and ONG Inclusiva.