Marcie Roth – Bio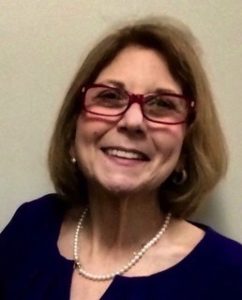 Marcie Roth (she/her)
Board Member
Marcie Roth is Executive Director and Chief Executive Officer for the World Institute on Disability (WID), WID works to advance the rights and opportunities of over 1 billion people with disabilities worldwide, bringing policy into action and operationalizing inclusion. Marcie has served in senior and executive leadership roles for national and global disability advocacy and public policy organizations since 1995, establishing and leading coalitions committed to operationalizing disability inclusion as an intersectional imperative for global social justice.
Marcie's focus on improving emergency preparedness and disaster outcomes for people with disabilities and building accessible disaster resilient communities began in the immediate aftermath of the September 11, 2001 terrorist attacks while advising the White House on the rights and urgent needs of people with disabilities living in the area around ground zero.
Appointed by President Obama to the U.S Department of Homeland Security Federal Emergency Management Agency (FEMA) from 2009 to 2017, she served as Senior Advisor to the Administrator and as the congressionally mandated Disability Coordinator for the agency. While at FEMA, she established the Office of Disability Integration and Coordination (ODIC), serving as its Director. Under her leadership, ODIC led national transformation towards integrating the access and functional needs of the whole community throughout emergency preparedness and disaster response, recovery and mitigation.
Charged with establishing and building FEMA's Disability Integration Cadre to ultimately include 285 deployable disability integration specialists, Ms. Roth managed over 400 disaster deployments, frequently serving as lead advisor to the presidentially appointed Federal Coordinating Officer and collaborating with affected state and local emergency management leadership and stakeholder groups. She also led the work of the Department of Homeland Security Interagency Coordinating Council on Emergency Preparedness and Individuals with Disabilities, established through a presidential executive order in 2004.
Ms. Roth represented the U.S. government internationally as an expert on whole community inclusive global disaster risk reduction from 2012- 2017, serving as a leader throughout the development and implementation of the Sendai Framework for Disaster Risk Reduction 2015-2030. In 2017, Ms. Roth established the Partnership for Inclusive Disaster Strategies and Inclusive Emergency Management Strategies. She has served as a consultant to the United Nations for the development of Inclusive Disaster Risk Reduction- A Whole Community Action, Inter-Agency Standing Committee (IASC) Guidelines on Inclusion of Persons with Disabilities in Humanitarian Action and as Accessibility Focal Point throughout the Global Platform for Disaster Risk Reduction. She serves as the UNDRR Persons with Disabilities Co-Focal Point for North America. Marcie is a Harvard University Kennedy School of Government Senior Executive Fellow with a BS in Public Safety Administration from the University of Maryland Global Campus. She lives with her family in Maryland, USA.